Consumers everywhere made their 2023 New Year's resolutions to be fitter and stronger, so Smooth Fitness LLC made a pledge of its own to offer sleeker, more vibrant web experience featuring his star-studded athletic prodigies and Olympic-level athletes.
This website features a dynamic video hero background highlighting Owner Winston Tramble's personal regimen, and a high-contrast, punch-you-in-the-face brand experience that can only be delivered by the illustrious Brand Aid.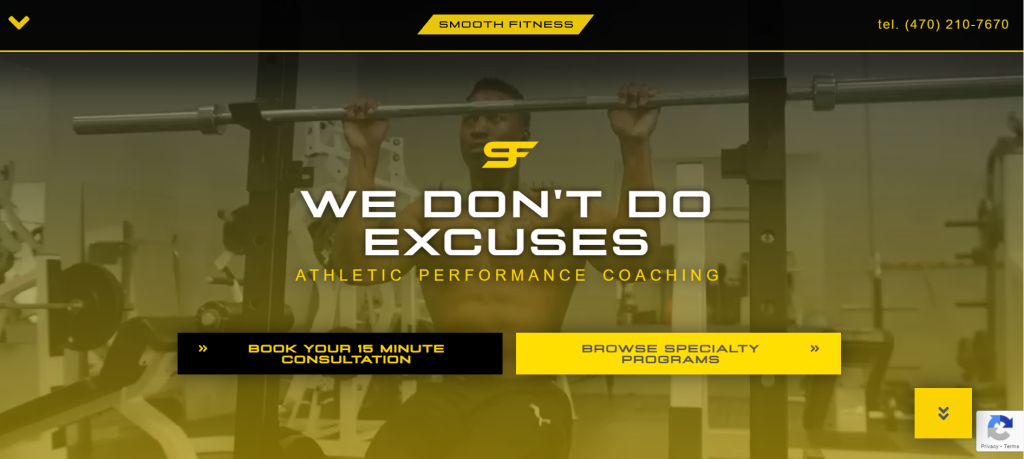 The layout features smooth elemental transitions, a highly accessible user experience, custom photography, a pop-up form, a dope custom menu and an interactive athlete gallery to put the spotlight on the best part of Smooth Fitness — the people.
You know you want to see it. 😏 Take a look here!