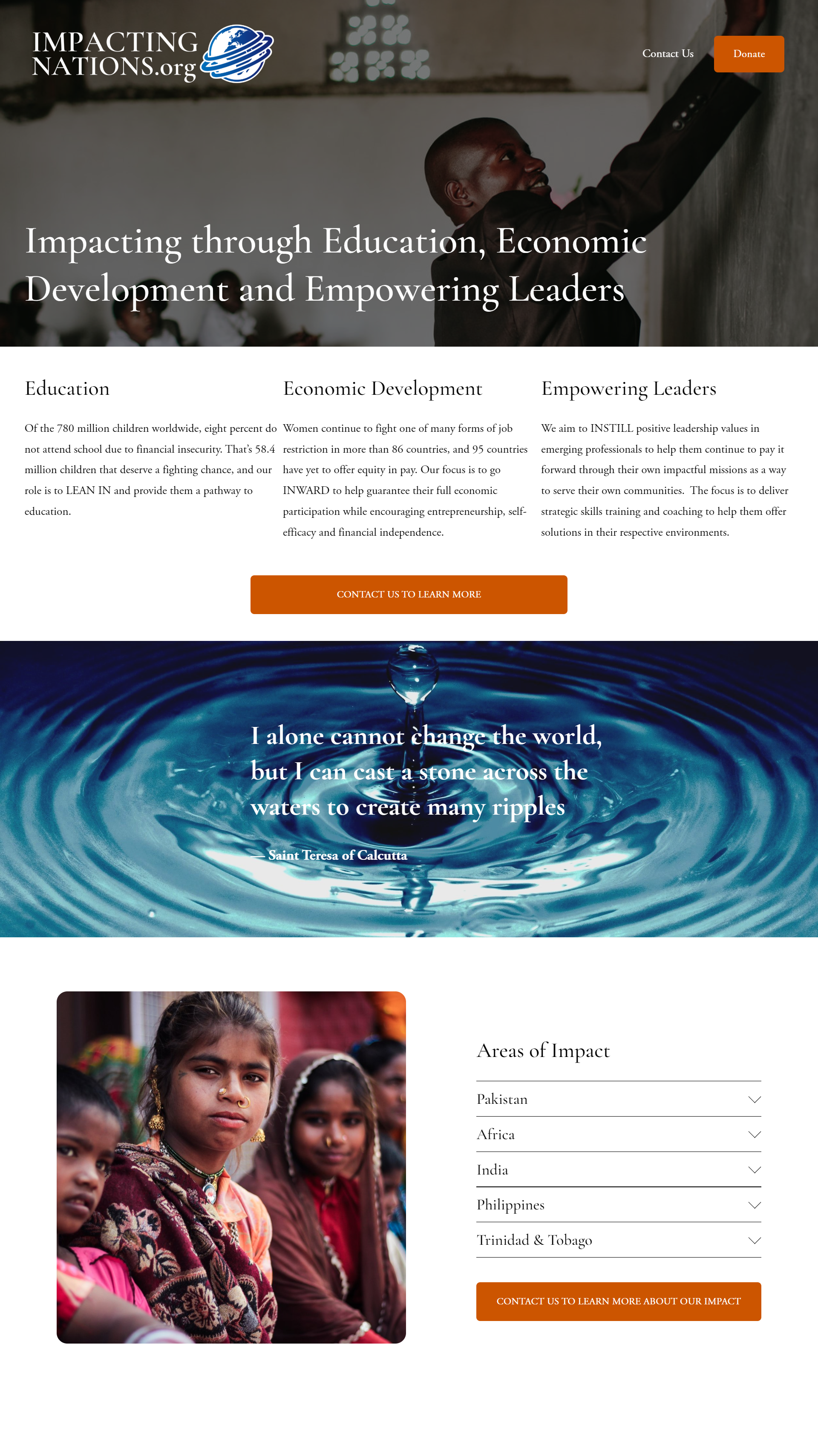 When Sylvia and David Banks created their nonprofit Impacting Nations, they had the prosperity of women across the world in mind. And to spread awareness, the compassionate couple needed a website that communicates their commitment to prospective donors.
With a mission after my own heart, I consulted the pair, guiding them to create their very own professional nonprofit web experience that amplifies their efforts to remedy economic insecurity across the globe.
Learn more about Impacting Nations here at ImpactingNations.org.